!body background="images/greyback.gif" BGCOLOR="#8C7853">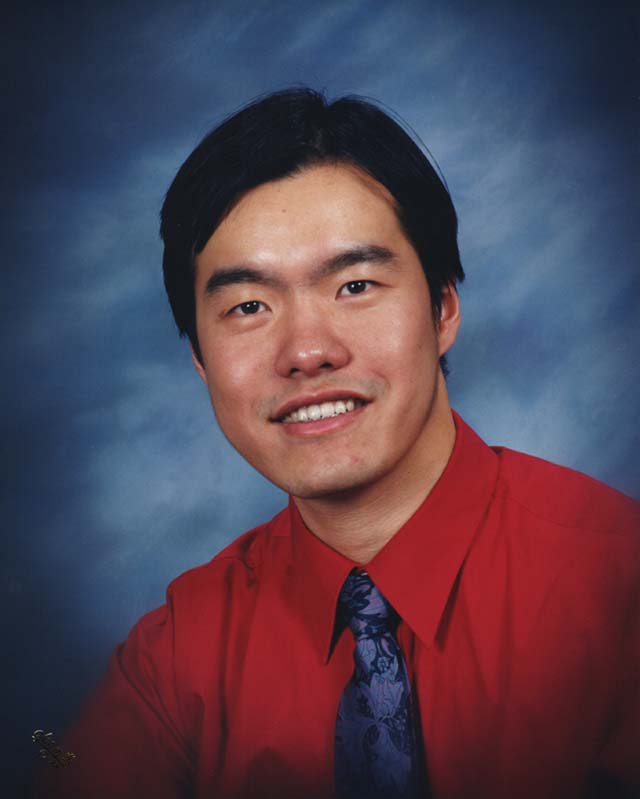 William N. N. Hung, Ph.D.


Research Interests:
Machine Learning, Emulation, FPGA, Satisfiability, Logic Synthesis
Formal Verification, VLSI CAD, Nanotechnology, Quantum Computing.
---
Short Bio
I started my career at Intel in 1997 applying formal methods to the design and verification of leading edge microprocessors. In 2004, I left Intel to join Synplicity and worked on FPGA synthesis. In 2007, I joined Synopsys to work on emulation, prototyping, and constraint based verification. Since January 2019, I have been working at Cadence on leading edge EDA technologies. I am currently Vice President of R&D at Cadence.
---
Associate Editor, IEEE Transactions on Computer-Aided Design of Integrated Circuits and Systems (TCAD), 2016 - 2022
Associate Editor, IEEE Transactions on Circuits and Systems II: Express Briefs (TCAS-II), 2016 - 2019
Chair of High Level, Behavioral and Logic Synthesis and Optimization Track, Program Committee for the IEEE International Conference on Computer Aided Design (ICCAD) 2018, 2019
Co-Chair of Logic and Circuit Track, Program Committee for the IEEE International Conference on Computer Design (ICCD), 2011, 2012, 2013, 2022
Program Committee, International Conference on Computer Aided Design (ICCAD), 2017, 2018, 2019
Program Committee, Design Automation Conference (DAC), 2015 - 2018
Session Chair, Design Automation Conference (DAC), 2006, 2015
Program Committee, Asia and South Pacific Design Automation Conference (ASP-DAC), 2020
Program Committee, Applied Verification of Continuous and Hybrid Systems (ARCH), 2015, 2016
Invited Speaker, International Conference on Computer Aided Verification (CAV), 2015
Program Committee, International Conference on Computer Aided Verification (CAV), 2011 - 2014
Session Chair, International Conference on Computer Aided Verification (CAV), 2011 - 2013
Program Committee, Formal Methods in Computer Aided Design (FMCAD), 2013
Program Committee, International Workshop on Design and Implementation of Formal Tools and Systems (DIFTS), 2013, 2015
Program Committee, 26th IEEE International Conference on VLSI Design (VLSID), 2013
Program Committee, International Conference on Evolutionary Computation Theory and Applications (ECTA), 2011
Program Committee, 11th IEEE International Conference on Hybrid Intelligent Systems (HIS), 2011
Program Committee, IEEE International Conference on Computer Design (ICCD), 2010 - 2013, 2015
Program Committee, IEEE/ACM Design Automation and Test in Europe (DATE) 2005, 2006, 2008, 2009 and 2010
Program Committee, IEEE Congress on Evolutionary Computation (CEC) 2006, 2007, 2008, 2009, 2010, 2011
Program Committee, 29th IEEE International Computer Software and Applications Conference (COMPSAC) 2005
Publications Chair, Formal Methods in Computer Aided Design (FMCAD), 2009
Chair, IEEE CIS Emergent Technologies Technical Committee, Task Force on Quantum Computing, March 2011 - March 2013
Vice Chair, IEEE CIS Emergent Technologies Technical Committee, Task Force on Quantum Computing, March 2008 - March 2011
Session Chair, IEEE World Congress on Computational Intelligence (WCCI), Special Session on Evolutionary Techniques in Nanotechnology and Quantum Computing, 2008
Organizing Committee, IEEE World Congress on Computational Intelligence (WCCI), Special Session on Quantum Computing, 2006, 2007, 2008, 2010, 2012
IEEE CIS Emergent Technologies Technical Committee, Task Force on Quantum Computing, 2004
IEEE Senior Member
---
Journal Publications

Conference Publications
---
---
---
E-mail: william @ HungPerfect DOT com
Last Modified: July 4, 2023